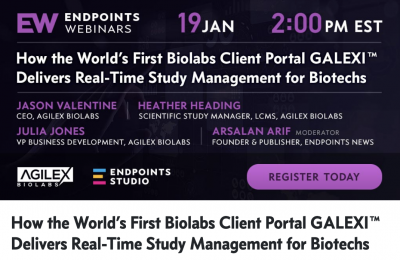 The World's First Bioanalytics Client Portal GALEXI™
Agilex Biolabs' clients have access to a world first, an advanced client portal called GALEXI™ which has been developed with our Microsoft partner to deliver secure and enhanced communications globally.
GALEXI™ offers real-time study management and transparency across timezones so international clients can access information exactly when they need it.
GALEXI™ client portal is the first of its type for a major bioanalytics company.
The highly secure portal is available to all clients. Please ask one of our team.

Secure

Encrypted

Microsoft Platform

Transparent real-time study management

Document access

Financial updates

Study status updates