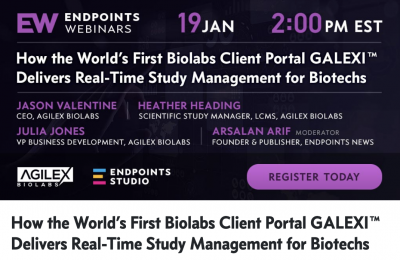 The World's First Bioanalytics Client Portal GALEXI™
We are pleased to announce the launch of our Client Portal named GALEXI™.
The Agilex Biolabs technology team, with our Microsoft partner, has accelerated the launch of GALEXI™ to deliver secure and enhanced communications during continued COVID challenges globally.
GALEXI™ delivers real-time study management and transparency across timezones so international clients can access information exactly when they need it.
GALEXI™ client portal is the first of its type for a major bioanalytics company.
The highly secure Portal is currently in final live testing with a number of US clients and will be rolled out in January and offered to all clients.

Secure

Encrypted

Microsoft Platform

Transparent real-time study management

Document access

Financial updates

Study status updates