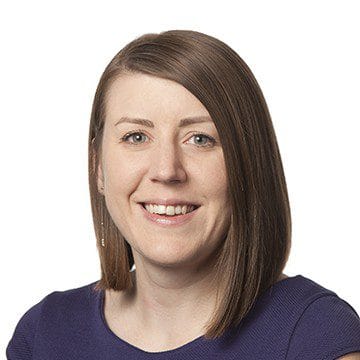 Alison Cooper
Study Director, Immunoassay
---
Alison has 10 years of experience in immunoassay bioanalysis in both contract research organisations and pharmaceutical companies in the UK. She has specialist expertise in the management of clinical and preclinical GCP/GLP bioanalysis studies.
At Agilex Biolabs, Alison is responsible for managing pharmacokinetic, pharmacodynamic, and immunogenicity validation and sample analysis studies under GLP and GCP regulations for support of preclinical and clinical release studies.
Alison has a Bachelor of Science with Honours in Biomedical Sciences.
Alison is a project manager at heart and enjoys working with clients to deliver high-quality data. She takes particular pride in her data analysis and report writing skills.
She particularly enjoys the more complex analysis projects and since joining Agilex, giving her the opportunity to learn and challenge herself.